Explore The Comm
Come one, come all! Looking for a new adventure? We'd love to show you around. New to the neighborhood? Come hang! In the mood to shop for some treasures? Check out our thrift store. Need some fresh air? We have plenty of open space for a picnic, an afternoon stroll or simply enjoying the scenery from our benches and seating areas.
Waverly Welcome Center
Open to all, The Comm strives to inspire and nurture creativity, fellowship and the spirit of community engagement. Plan your visit today!
Location: Main Floor, West Wing
The Playground
The playground is one of the most iconic jungle gyms in the area. From the sandpit to the tunnels, bridges and slides, the kids are guaranteed to have a blast exploring! Benches surround the playground so the spectators can soak up the sun and watch their little ones burst with joy! This playground takes Tag to a new level.
Location: Outdoors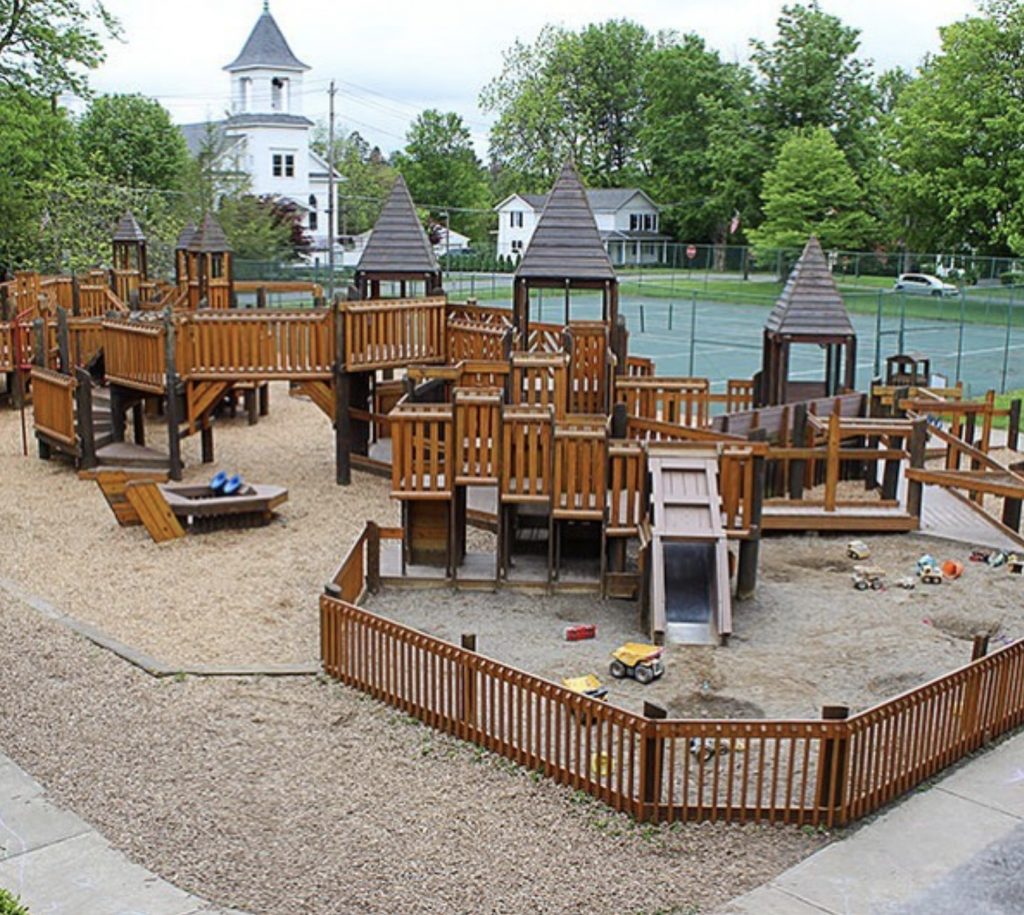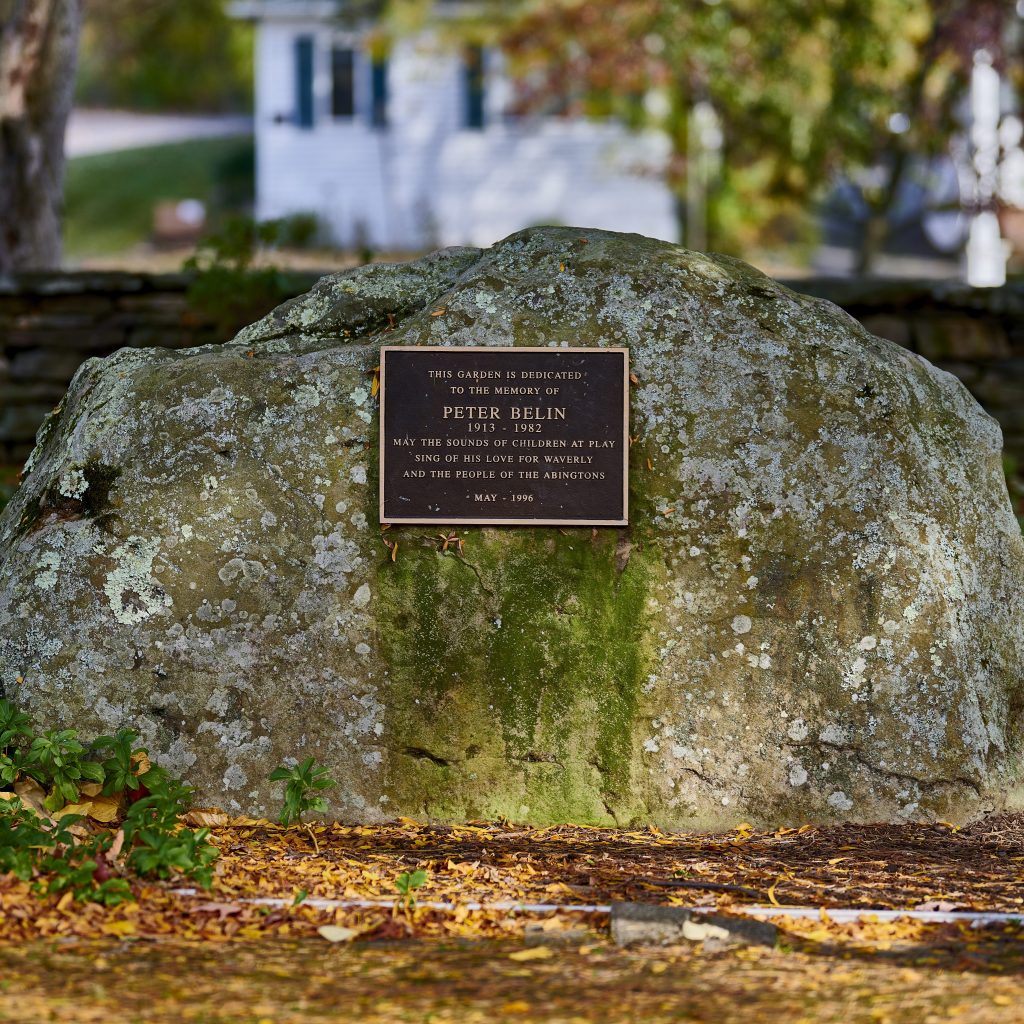 Memorial Garden
In 1996, a Memorial Garden was constructed and funded by a gift from Harry Belin. The garden was created as a memorial to his father, Captain Peter Belin. Today, the garden offers a peaceful haven for children and adults.
Location: Outdoors
The Flag Pole
Our flag pole is the heart of The Comm. We have many ceremonies, gatherings, memorials, Comm Camp programs and more at this spot. It symbolizes The Comm's commitment to its community and its appreciation for those on the front lines who protect all of our freedoms.
Location: Outdoors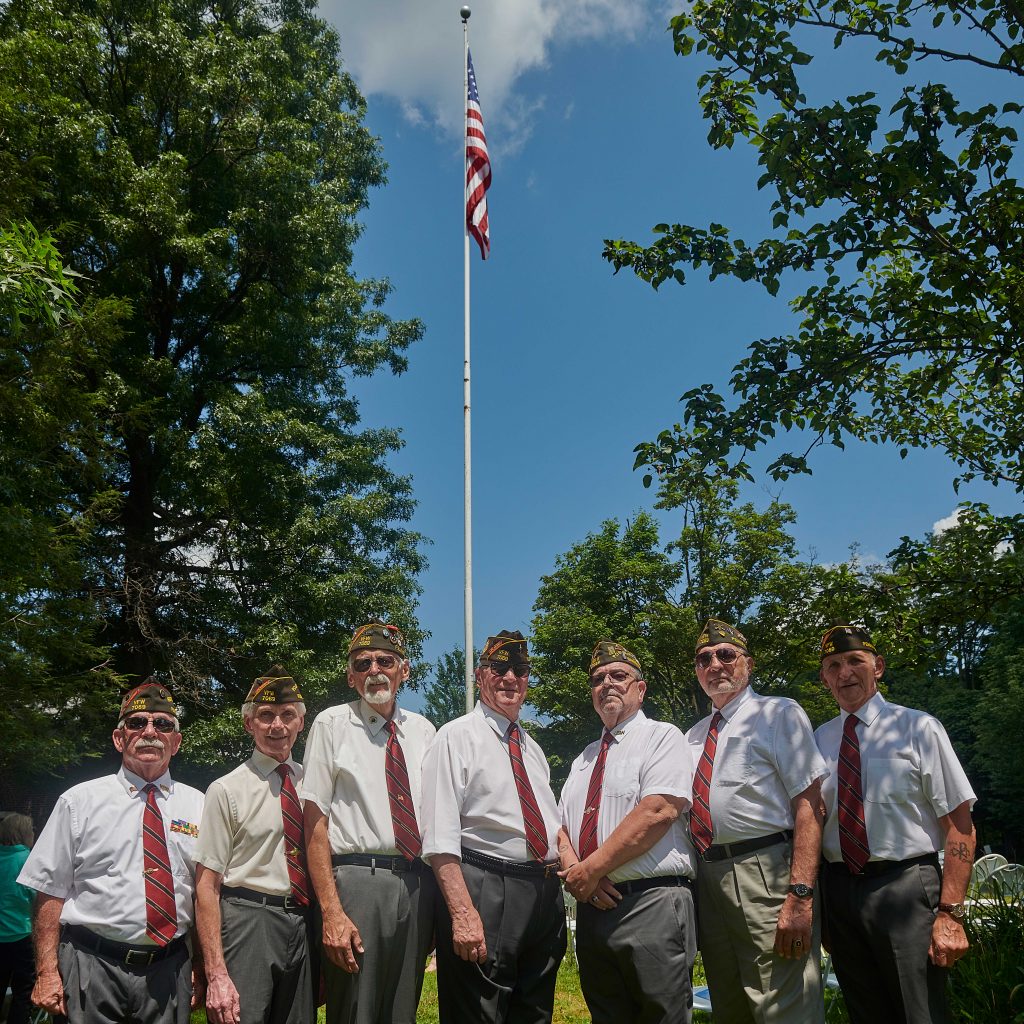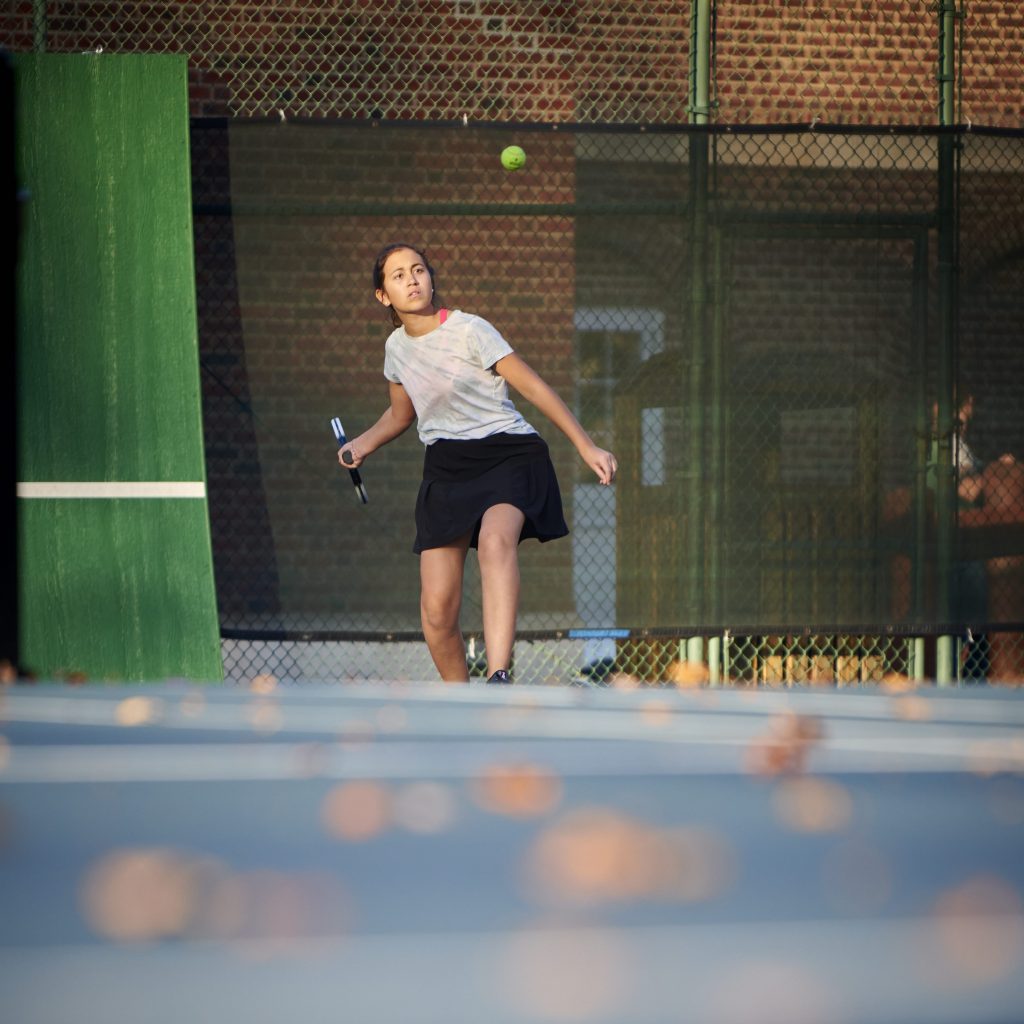 Tennis Courts
The grounds feature two public state of the art VersaCourt tennis courts with a pickle-ball option. Court time may be reserved by donors to the annual fund by calling The Comm.
Donors to the annual fund may reserve court time by calling The Comm 570-586-8191
Not for commercial use, it hosts clinics and leagues through the season.
Waverly Memorial Library
The Comm's library is a quaint and cozy space. Whether you're a history guru, a fiction lover, or just looking for a quick skim – there's something for everyone!
Location: Main Floor, East Wing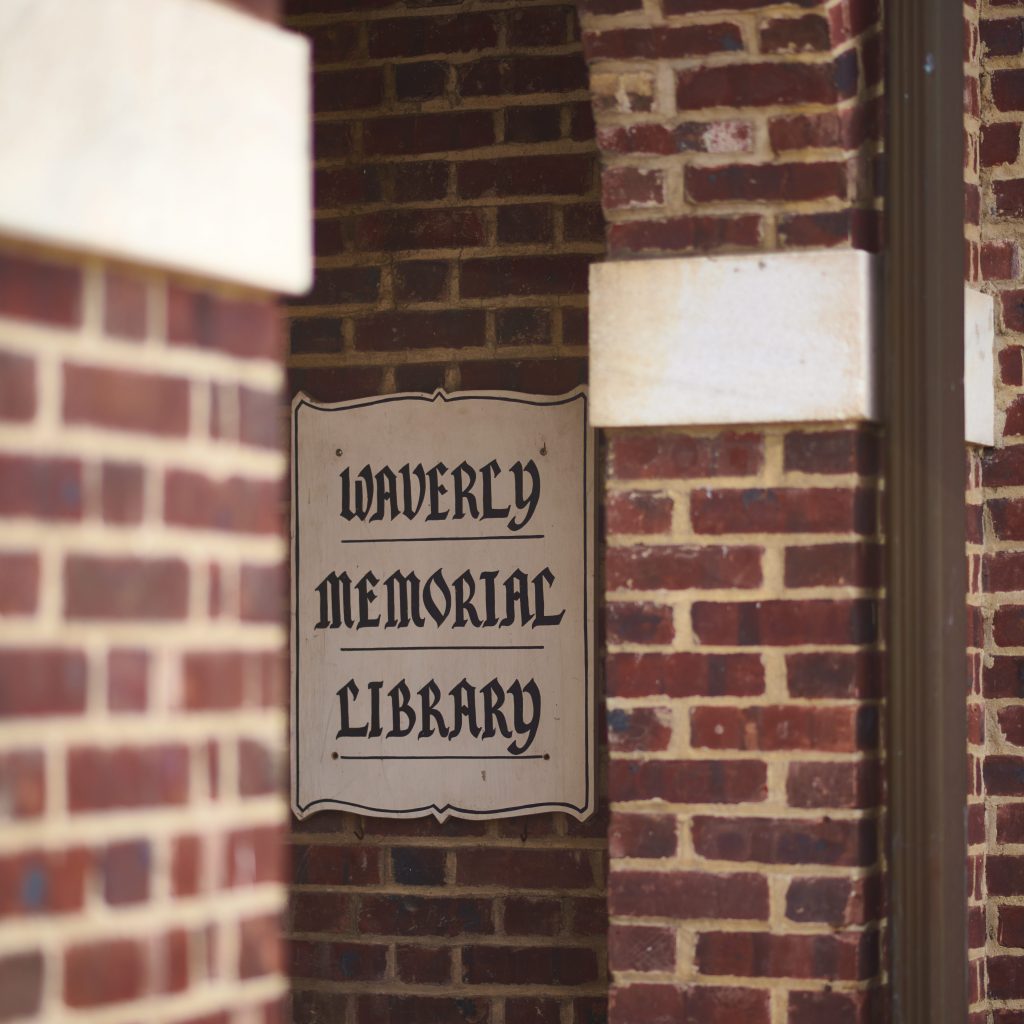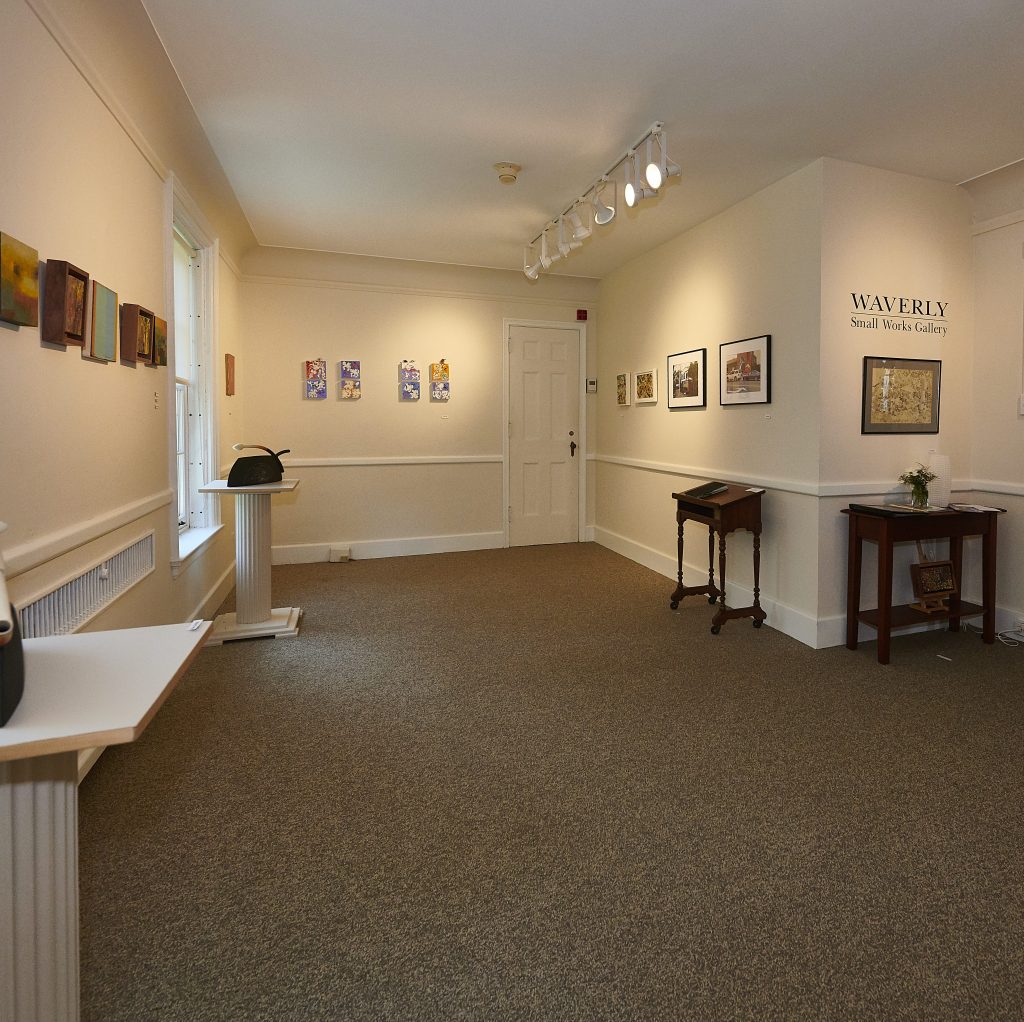 Waverly Small Works Gallery
For the Arts & Culture Buff. This upscale fine arts gallery features rotating exhibitions throughout the year with scheduled opening night receptions. Check out the latest showing here!
Location: Main Floor, West Wing
Upstairs Thrift
Designer goodies, apparel, trinkets, household decor, accessories and so much more – there's a treasure for everyone! See what we've got in store here.
Wednesday, Thursday, Friday 10AM – 4PM
Saturday: 10AM – 1PM
Location: Second Floor, West Wing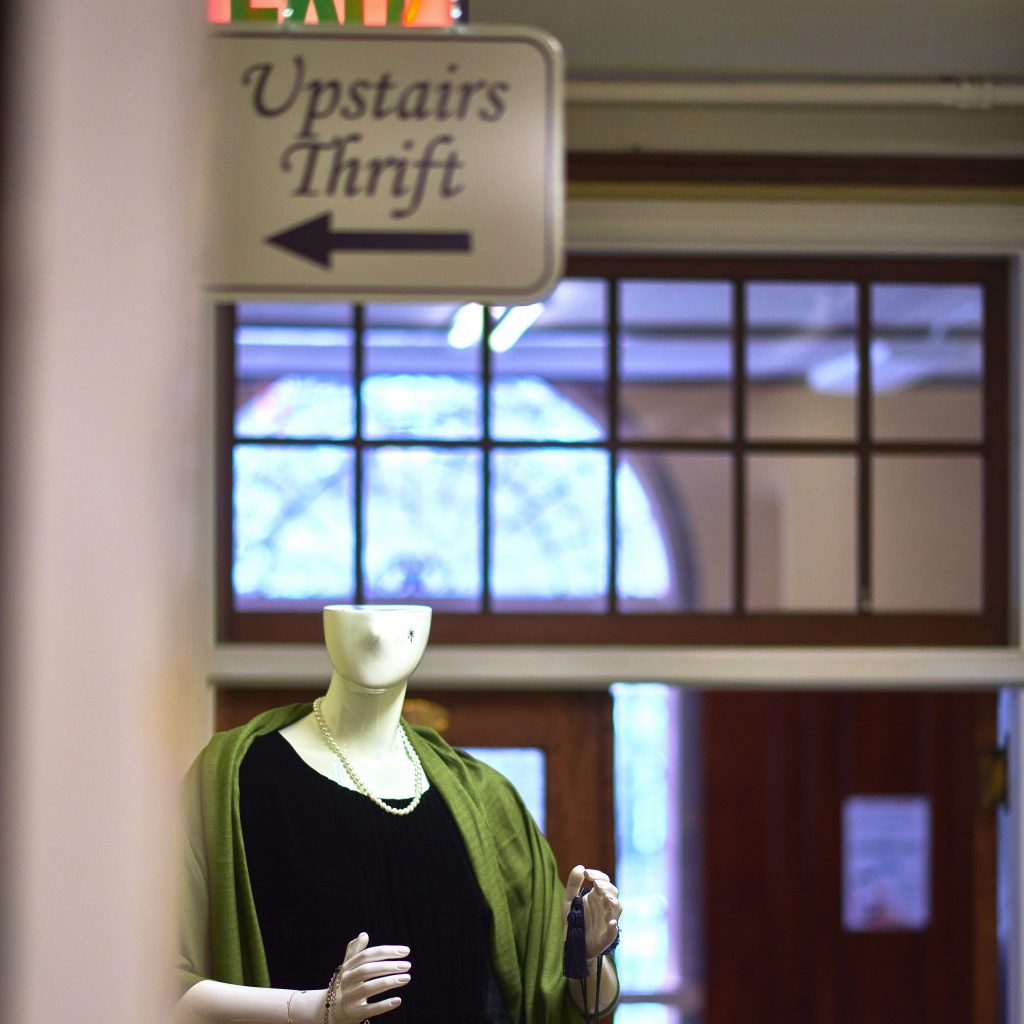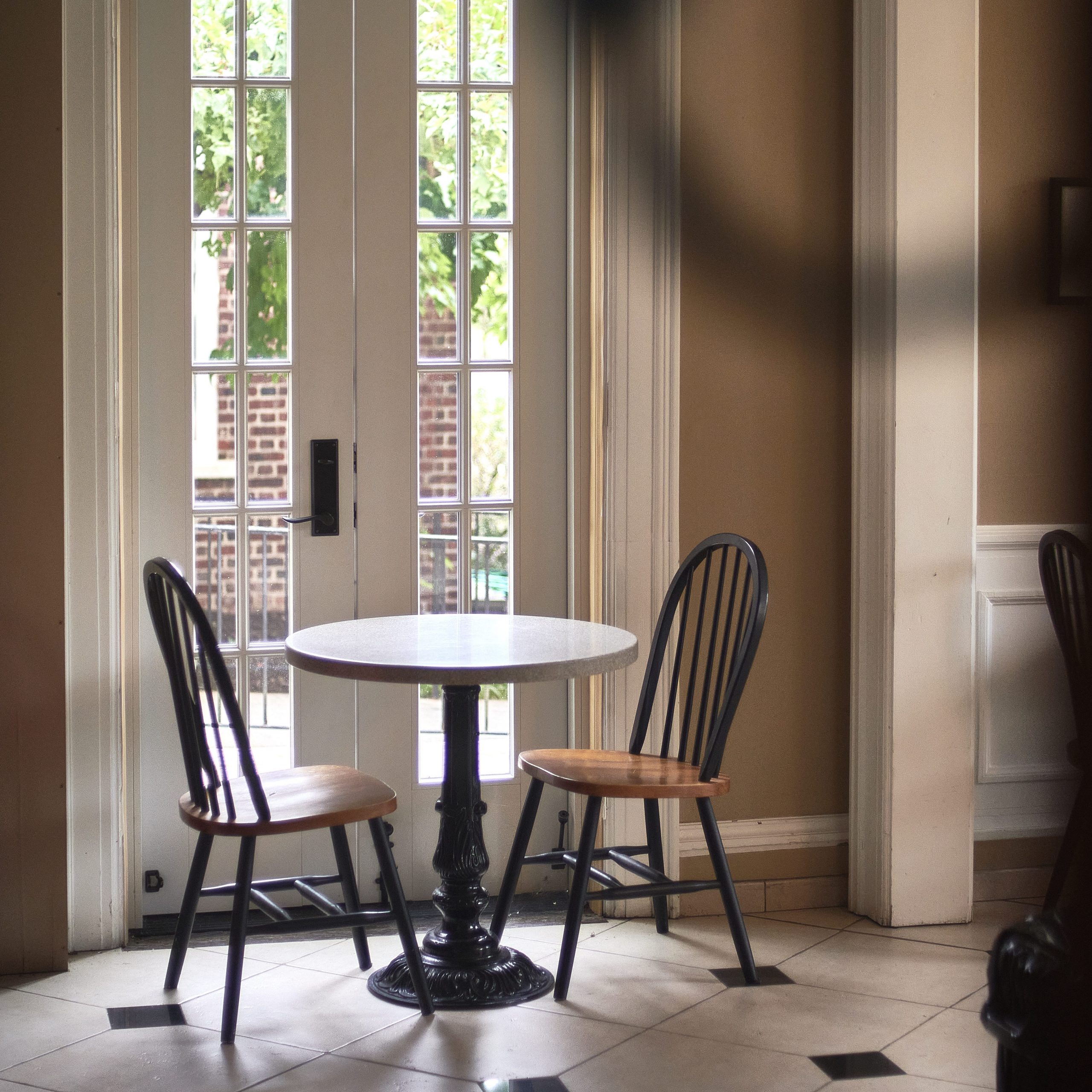 The Canteen
Worked up an appetite? We have the perfect spot for you to indulge. Our canteen is a bright and comfortable space that offers a nice place to gather!
Forget your lunch? Not to worry! The Waverly Deli & Fresh Food is right across the street.
Location: Main Floor
The Gym and Auditorium
The Gym holds endless memories of birthday parties, Comm Camp performances, meeting with friends, basketball games and holiday parties. It is also home to fitness classes, basketball leagues and family play time. It transforms into an auditorium for recitals, concerts and performances. This space continues to evolve as time goes on and serves the community with something new all of the time.
Location: Main Floor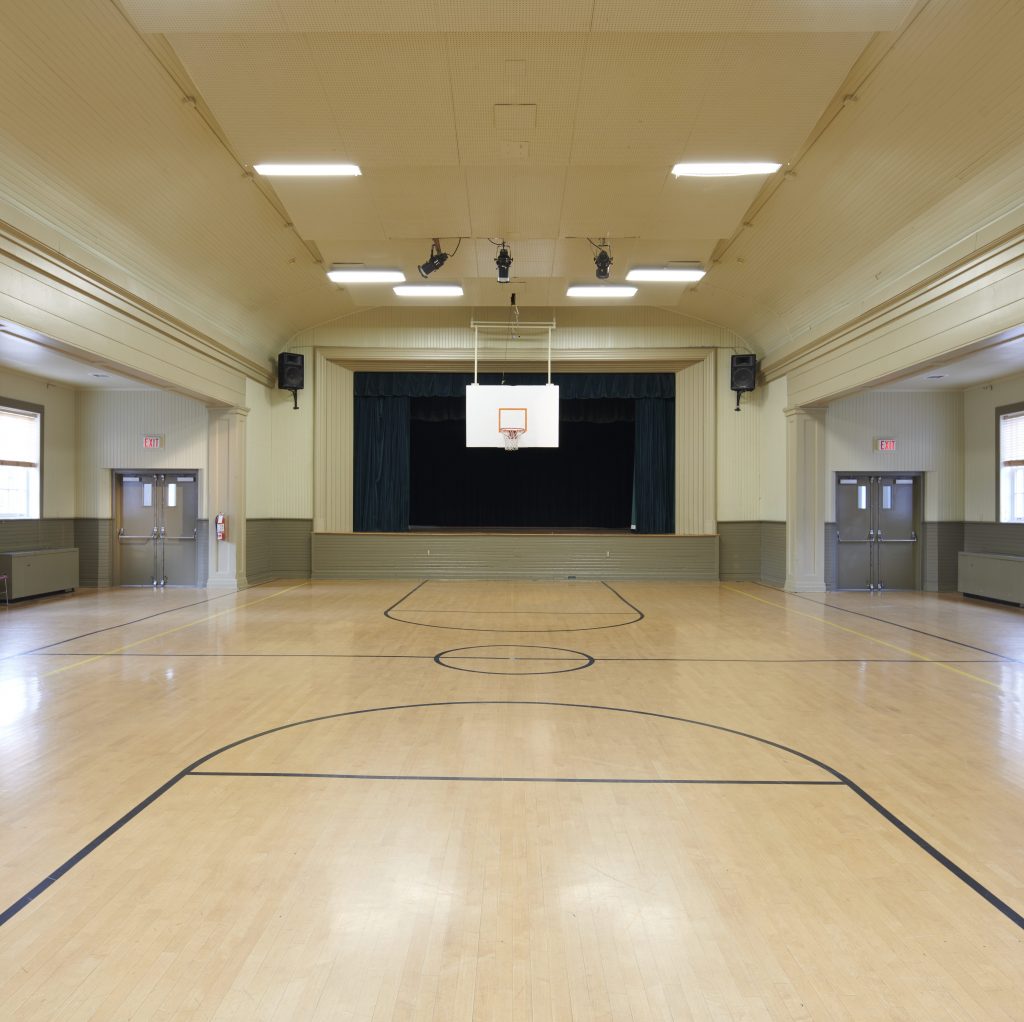 U.S. Post Office
Mail time!
We love seeing our friendly neighbors everyday at The Post Office.
Location: Ground Level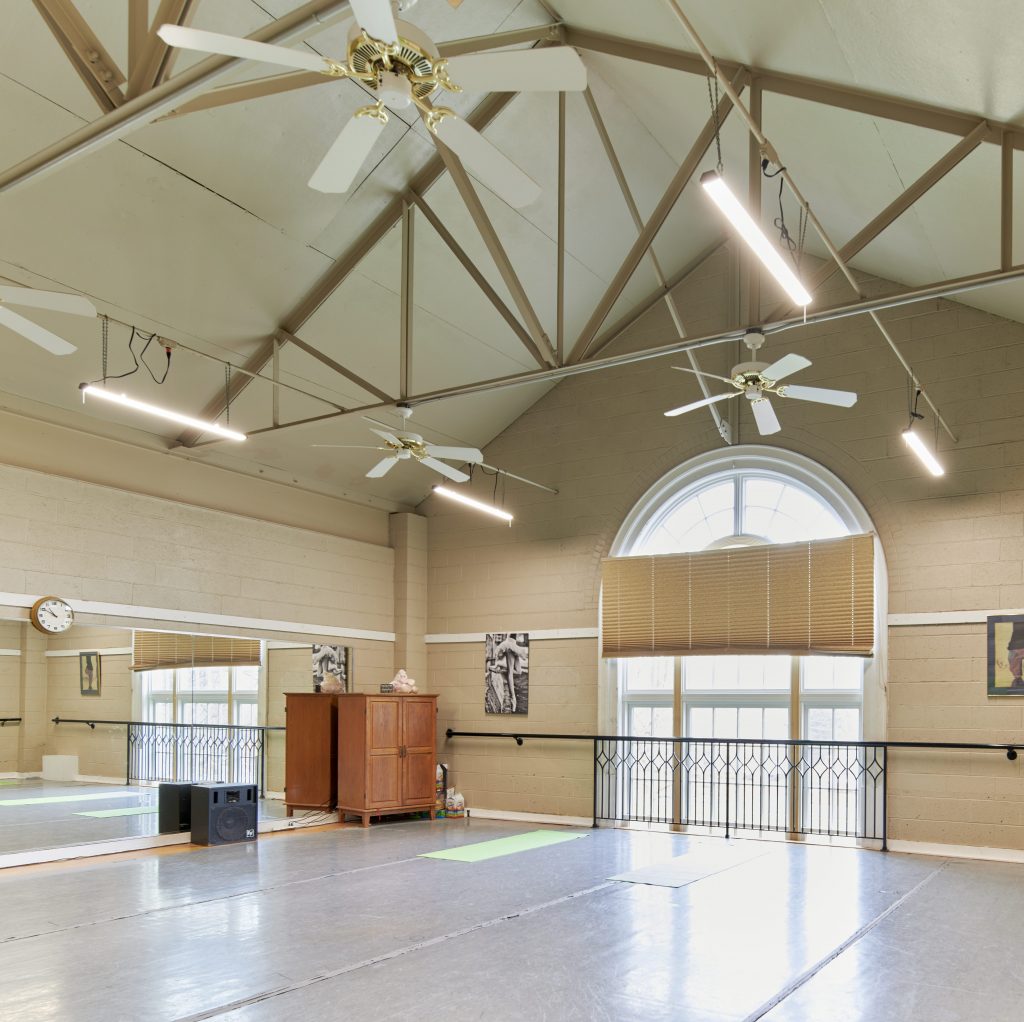 The Lobby
Long ago Waverly residents read by a cozy fire comfortably seated in plush sofas and chairs in this Lounging Hall.
Location: Main Floor
The Maria Wilson Family Quiet Room
This is a place to spend quiet time with small children. Equipped with a changing table, rocking chair and a youth restroom. Take a break with your young ones to unwind and settle down.
Location: Main Floor, West Wing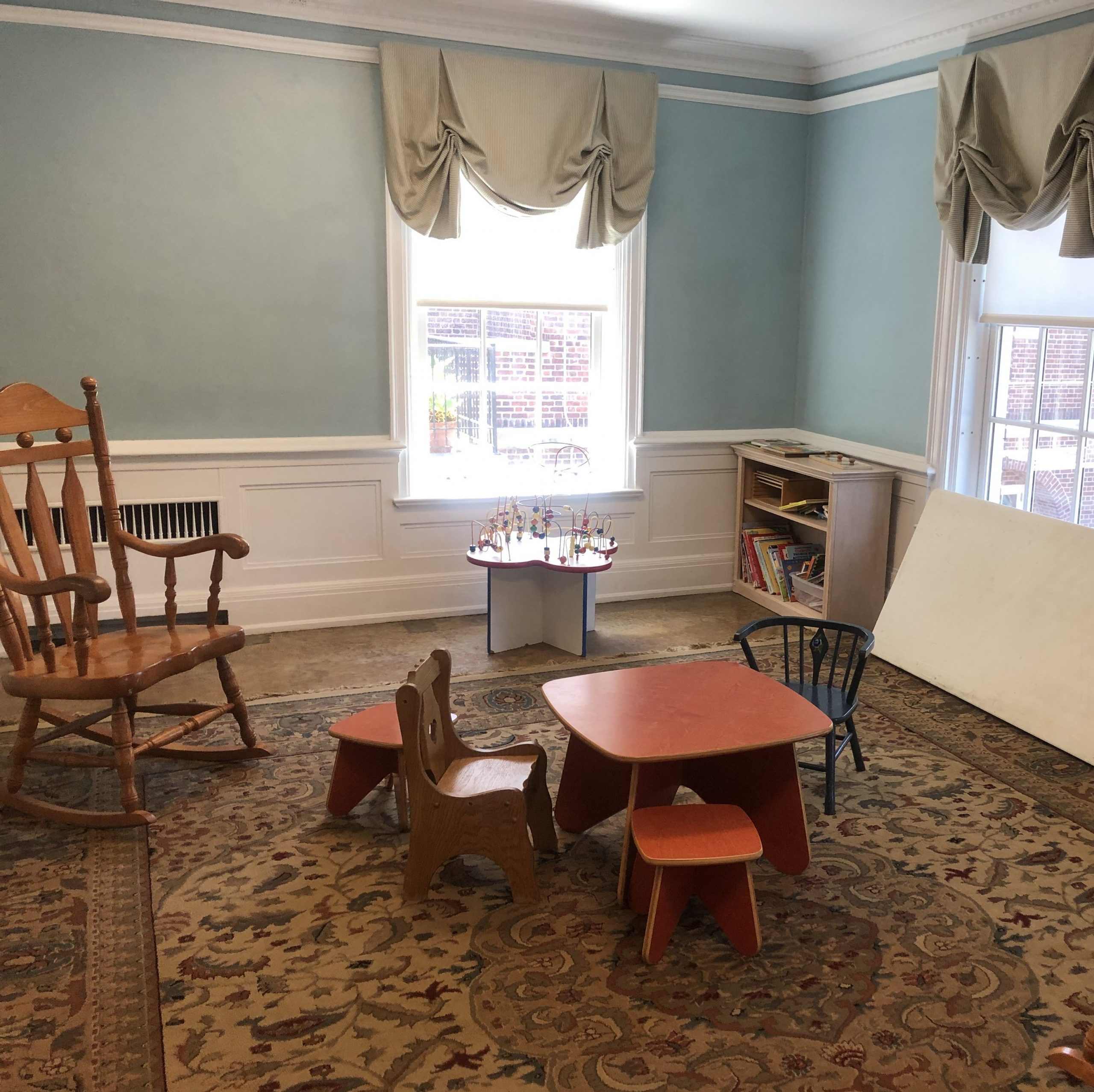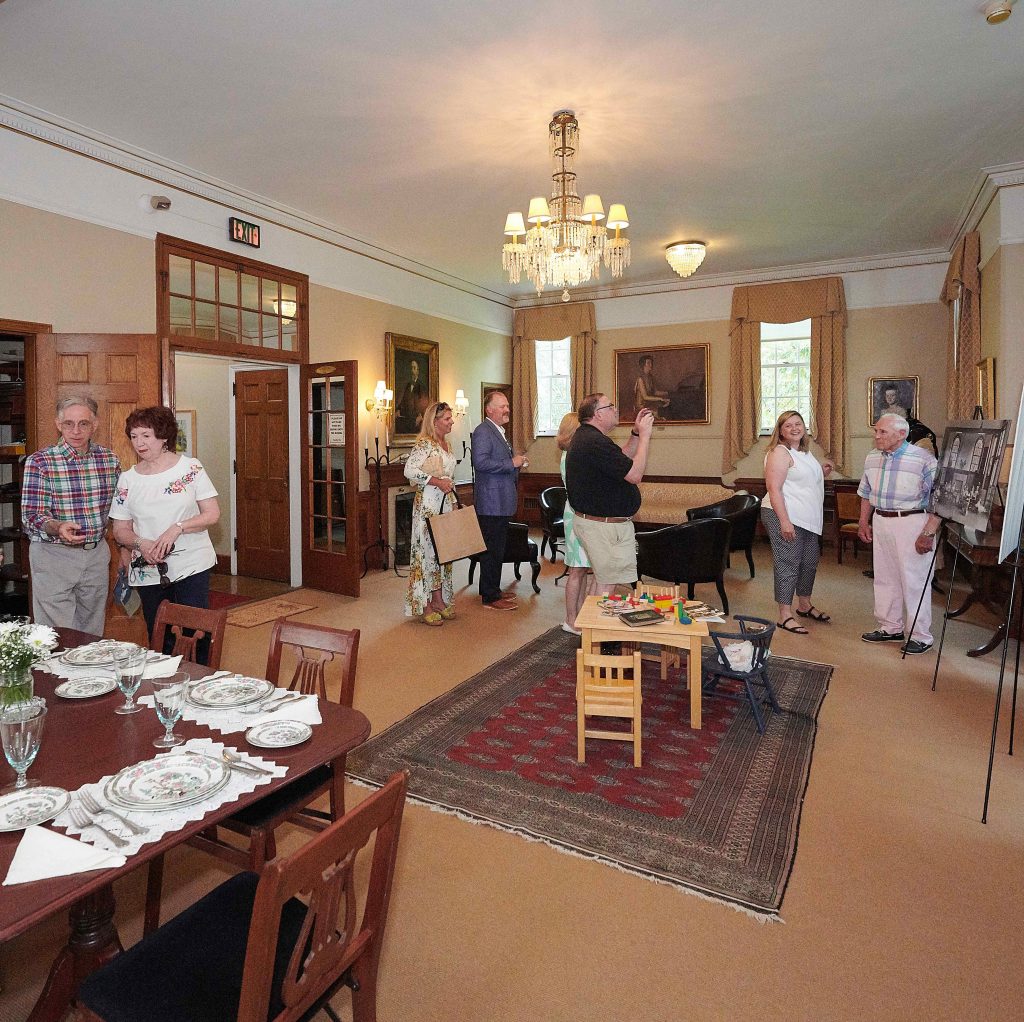 Constance Reynolds Belin Room 
This room housed the first kindergarten class but has since been transformed into a formal meeting room for small groups and board meetings. The room features portraits of The Comm founders, Henry and Margaretta Belin and members of the family. It is available for private gatherings.
Location: Main Floor, East Wing