The Waverly Waddle
The Waverly Community House and event partner Countryside Conservancy present the 2023 Waverly Waddle 5K Run/ Walk!
Click HERE for race results!
The Waverly Waddle is the Comm's annual 5k walk/run beginning and ending at the Waverly Community House. The "Waddle" travels an approximate 3-mile route through scenic Waverly. It takes place each year in May on the Saturday of Mother's Day weekend. It is an official electronic chip-timed race with awards given out to top finishers in each age/sex division. This long-standing community event, which signals a spirited kick-off to summer always takes place, rain or shine! Official race t-shirts are given out to those who register early. Registrations are accepted in advance HERE and on the morning of the race. Registration is required by April 13th in order to receive a free t-shirt.
Where: The Waverly Community House, 1115 North Abington Road, Waverly PA 18471
When: Saturday, May 13th, 2023
Check-In: 8:00-8:45 AM, on the Comm Back Lawn
Start Time: The race will begin at 9:00 AM
Cost: Advance Registration-$20 per person
$12-Age 12 and under
Age 6 and under is FREE
$35 for a family of 3 or more
Cost: Day-Of Registration– $25 per person
$15– Age 12 and under
Age 6 and under is FREE
$40 for a family of 3 or more
Race Contact: Kathy Wright
Kathy@waverlycomm.org
(570) 586-8191
Register: HERE or at neparunner.com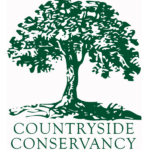 This year, 25 % of all registration fees will go toward our event partner, the Countryside Conservancy. This fundraiser supports programs and events at the Comm.